Restriction: Work with an old book.
I took a yellowed old book of Bach orchestral scores and did a multi-media experiment with india ink and collage on two canvases, intended for the Ylvisaker brothers.
The trunks of the trees were a lucky coincidence, composed of strips from the cover of the book.
Since I spent several days on this one, I skipped the next suggestion of making something out of my breakfast, which seemed a little frivolous when I had these trees blooming.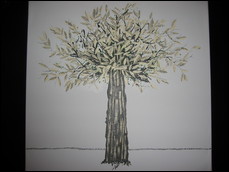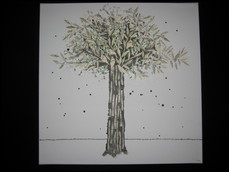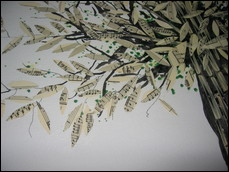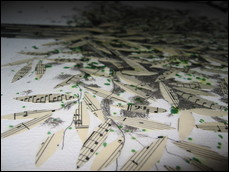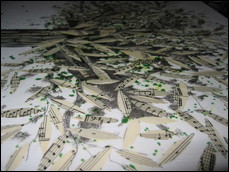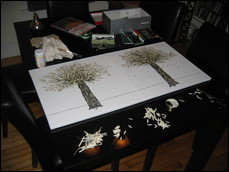 (more photos of this project because I invested much more time in it)
---