Restriction: Work underwater.
I was excited to find a MINT IN PACKAGE stack of construction paper on moving day this summer, but I had no idea what I was going to use it for. When I finally opened it up today for this, I found that it was not a bunch of different shades of paper: it was 200 pieces of purple construction paper.
Clip clip…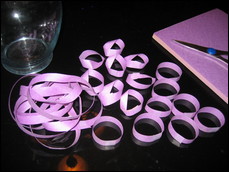 Arranging slightly…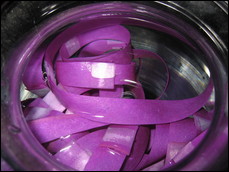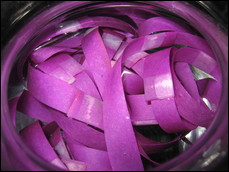 Adding ink…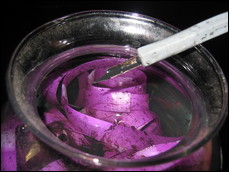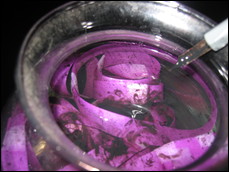 I couldn't get a good photo of the final product. It's an odd table centerpiece that looks much cooler in reality than I can make it look in a picture.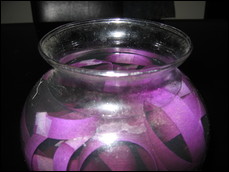 ---