San Francisco, such a great time. Here comes a pile of photos from TOURIST MAN!
The major side trips are in different chunks, for the Big Basin hike and the Academy of Sciences.
---
FIRSTLY: the one picture I grabbed of the awful awful TSA line in Milwaukee on a Friday morning. Missed our flight due to the joy. At this point we were finally getting close to seeing the end of it.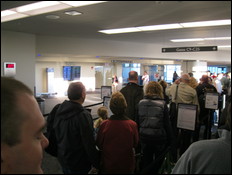 The view from the hotel in Oakland, unfortunately not towards the bay side: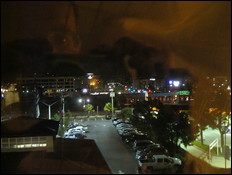 SHELLMOUND DRIVE, part of our Accidental Metal Tour.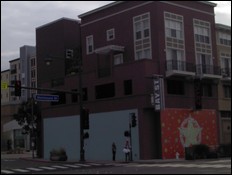 CAMERA PHONNNNNE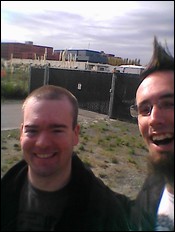 This is where the venue was at. Afternoon show + black metal people = fun vibe.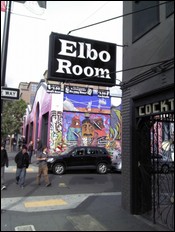 So, we wandered over to Dolores Park and all over the Mission.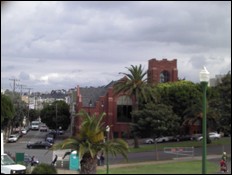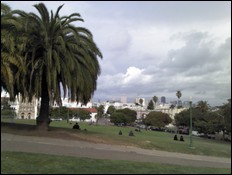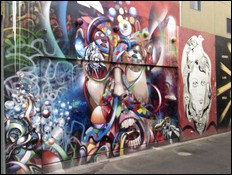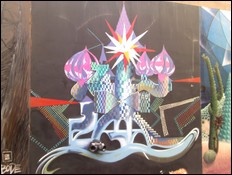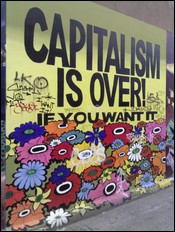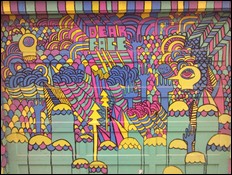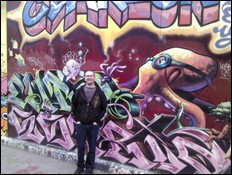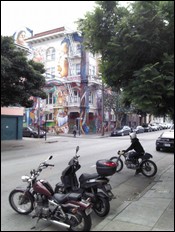 Some of the local art was pretty funny.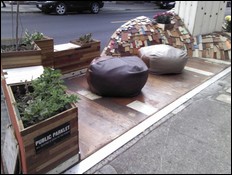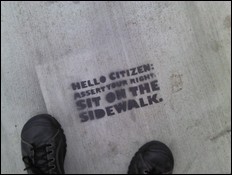 Shots from the shows: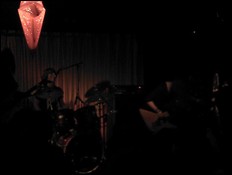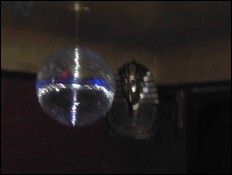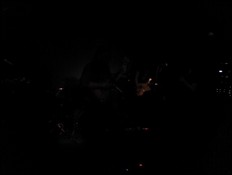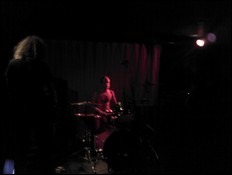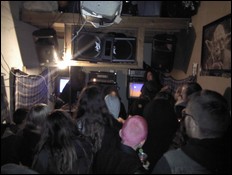 The teeny bunks at the hostel were funny.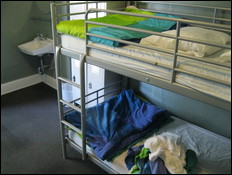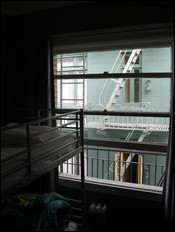 Walkin' around San Fran at night was weirdly alien.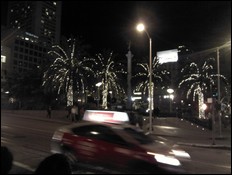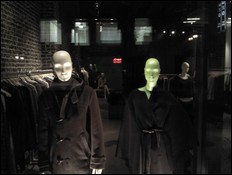 There was a HUGE line at the downtown gamestop for CALL OF DUTYYYYYYYYYY FOURTEEEEEEEN or whatever they're up to.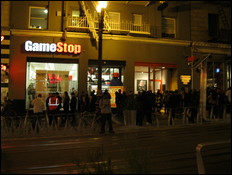 ---
Then the next day we went hiking in Big Basin. Walkin' around during the day in SF on the Monday after that was pretty excellent too.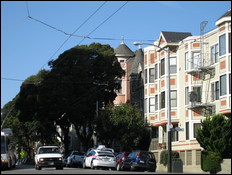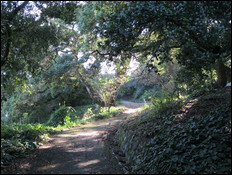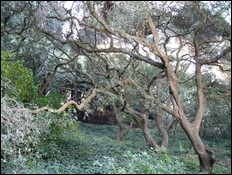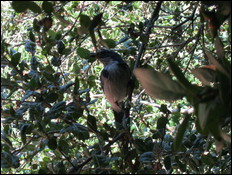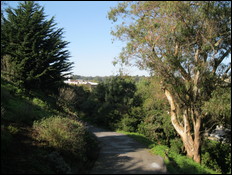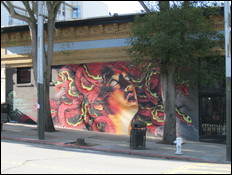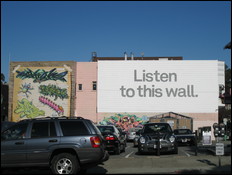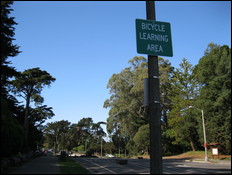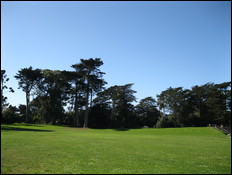 ---
After we wandered some through Golden Gate Park and found an awesome Korean BBQ for lunch, we hit the Academy of Sciences.
---
I failed to get a good representative shot of the nice thai ladies running this restaurant, and how lively it was when we came in - we definitely shut it down that night and ate waaaaay too much, as was our trip tradition.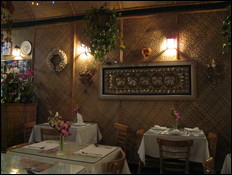 Then Aaron drove us up to the bridge for the full tourist effect.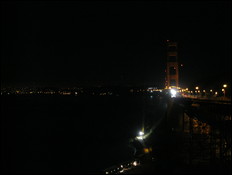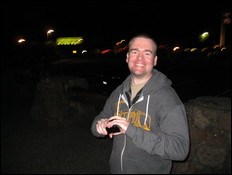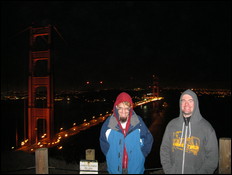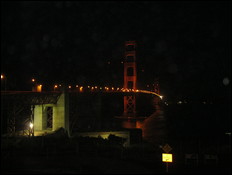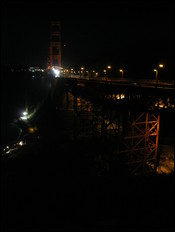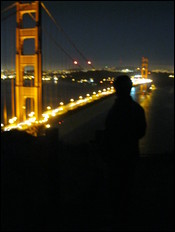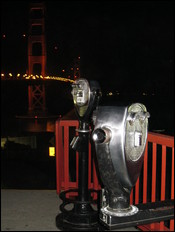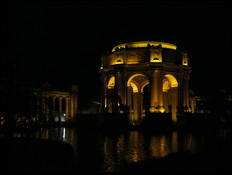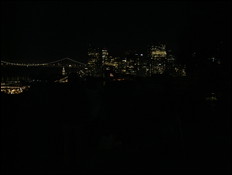 The last morning we were in town, we walked the bay around up to Fort Mason.
Past the Occupy movement: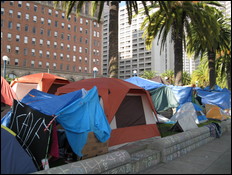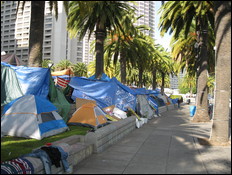 Up Embarcadero past some scenery: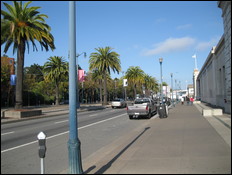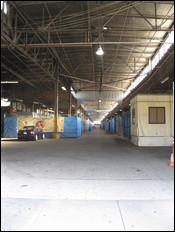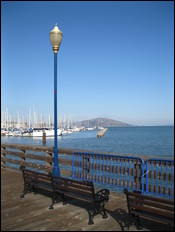 And around back down into Chinatown, aww yeah.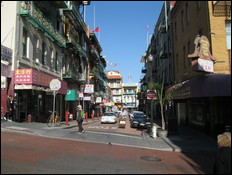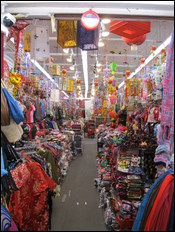 The Best dim sum was had.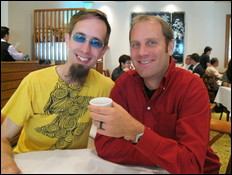 We hit Aquarius over on Valencia on the first day, and Amoeba Records on the last day, for pretty much the entire afternoon.
The only record both Clint and I purchased? Agalloch - Marrow of the Spirit.
Here are some pics of the ridiculous haul: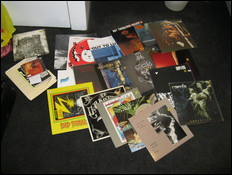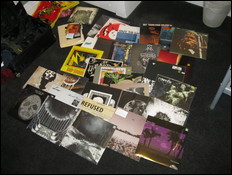 Final subway station on the way to the airport: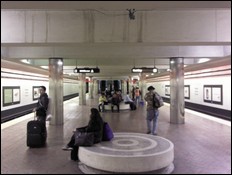 ---
categories: photos