Great museum, with nifty planetarium (needs more stars though), tropical jungle butterfly-o-sphere, and aquarium.
Oh, and the rolling rooftop garden: also excellent.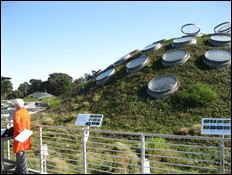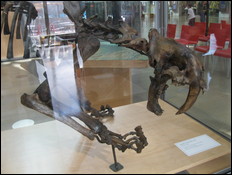 Some frogs and insects in the tropicosphere.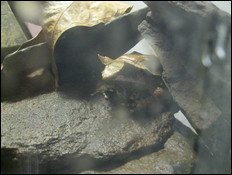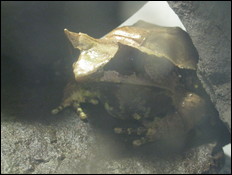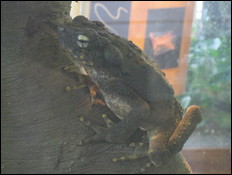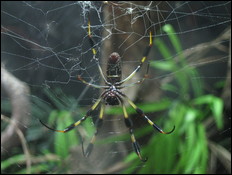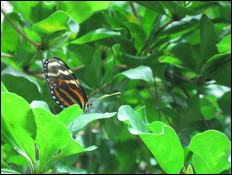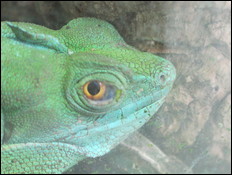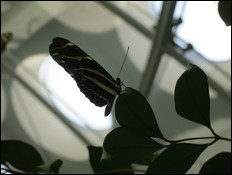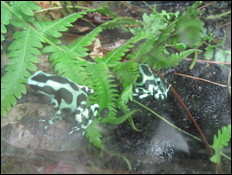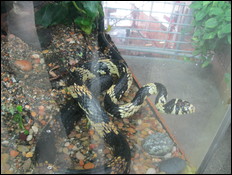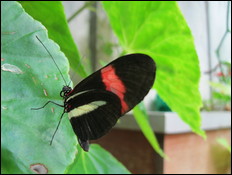 Then we lurked in the underwater.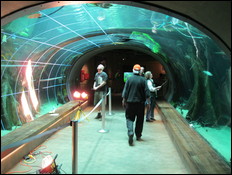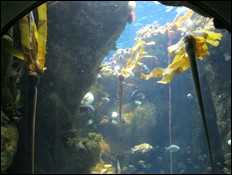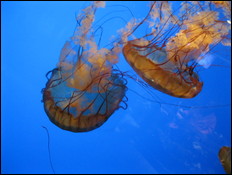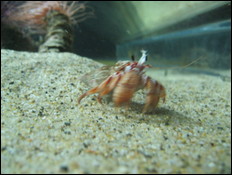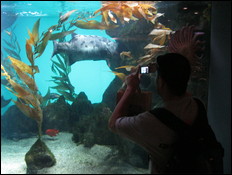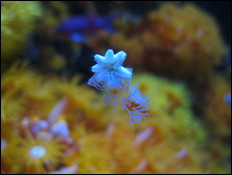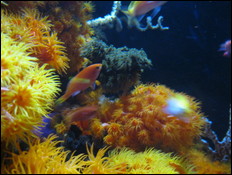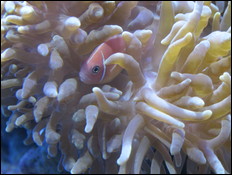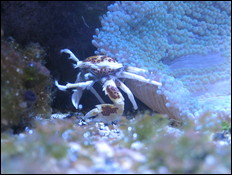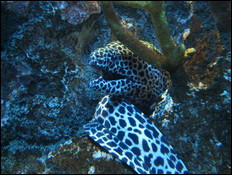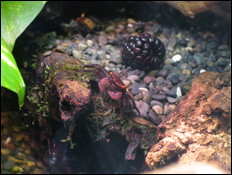 Not everything in the aquarium was sea life.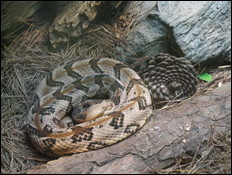 But most of it was, and it was amazing to watch.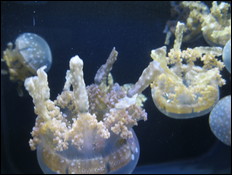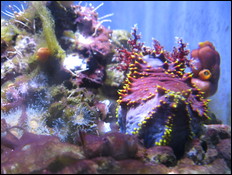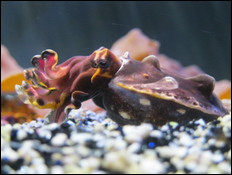 Did Herzog shoot the weird end of that cave documentary here?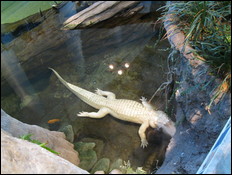 Chatting with the penguins!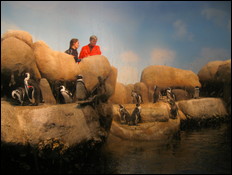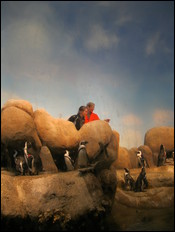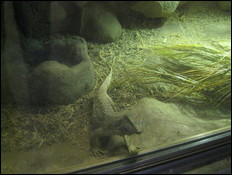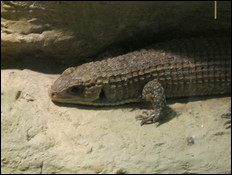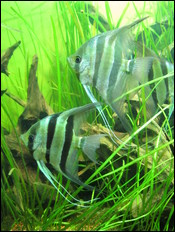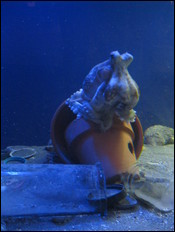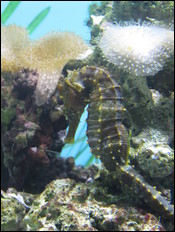 And one final snap of Dr. T-Rex on the way out.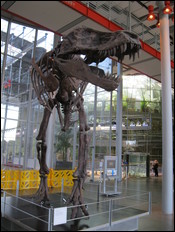 ---
categories: photos